PROFESSIONAL PET GROOMERS
Claire and Justine welcome you to our grooming rooms.  We have a wide range of pampering from hand stripping, pet breed trims, scissor cuts, nail clipping to luxurious baths with award winning Dog Kind natural products. Each pet is individually catered for, so if they're nervous they will love our calm and reassuring approach and our aim is all will leave us relaxed and happy.
Choose the service you require and who you'd prefer to book with (where applicable and/or where possible)
You'll be prompted to select your chosen date followed by an available time that date.
We take just a few personal details (enough to secure your booking) then you'll receive an email with your appointment information on.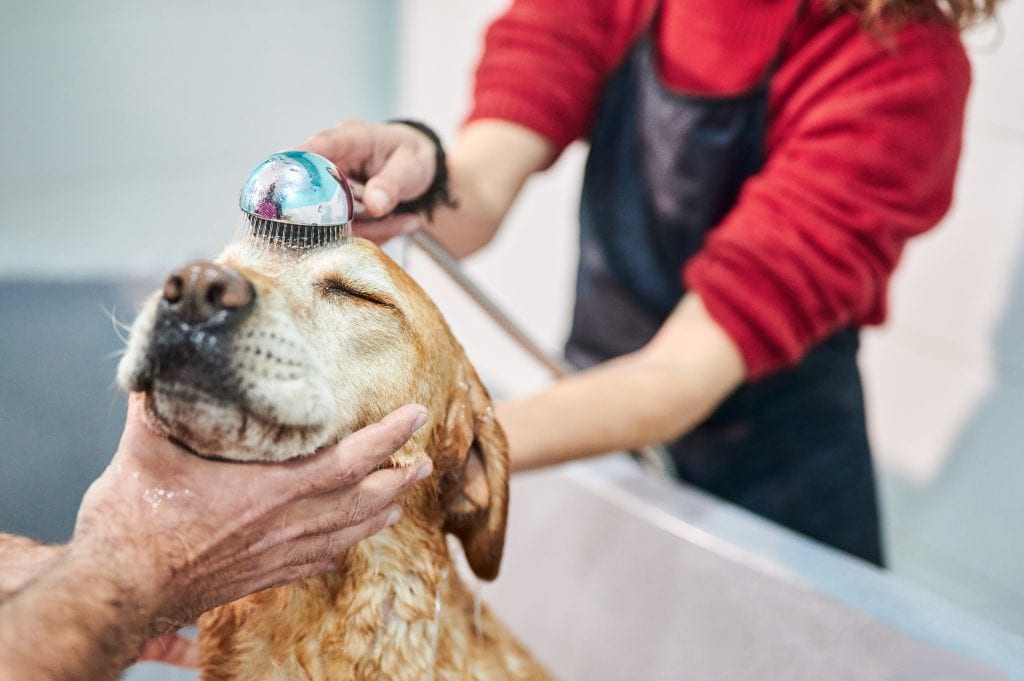 We only take the best care of your dog!
Simply Pets is offering grooming services with high precision to suit all dogs and their owner's needs.
We pride ourselves on delivering outstanding dog grooming with focus on animal welfare. Our salon is run by trained, and knowledgeable staff and fitted with equipment to make your dog's experience a stress-free one.
To get the most out of your appointment, we think it's important that you get to know us. That's why our friendly team is always on hand to have a chat or answer your questions.
Book your next appointment & visit us.